Lashes
Eyelash extensions are semi-permanent fibers that are attached individually to your natural eyelashes in order to make your lash fringe look longer, fuller, and darker. These extensions are applied to each of your individual natural eyelashes (one extension per natural eyelash) using a semi-permanent glue. The materials we use are synthetic, mink, faux mink, or silk fibers. We offer a variety of extension lengths, curl patterns, and tints so clients can customize their look. Our highly trained lash artist will use multiple lengths and curl strengths to create a wide-eyed effect, with longer lashes being placed towards the outer corners of the eyes and shorter lashes placed on the inner corners. We specialize in Classic, Hybrid, or Volume extension artistry. Fill-ins are necessary every 2-3 weeks.
Lash Lift & Tint
This a new and advanced perming method that perfectly curls your eyelashes for 4 to 6 weeks. This is a great alternative for clients who are not prepared for the high maintenance of eyelash extensions and want a more subtle lash look.  Come in eye make-up free, No contacts, wear glasses if necessary, No lash extensions. No getting lashes wet including sauna, sweat, & water. No mascara.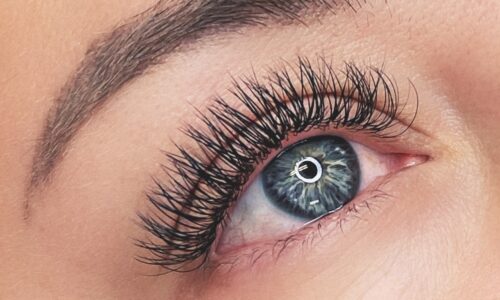 Service Descriptions
Click on descriptions to expand for more information.