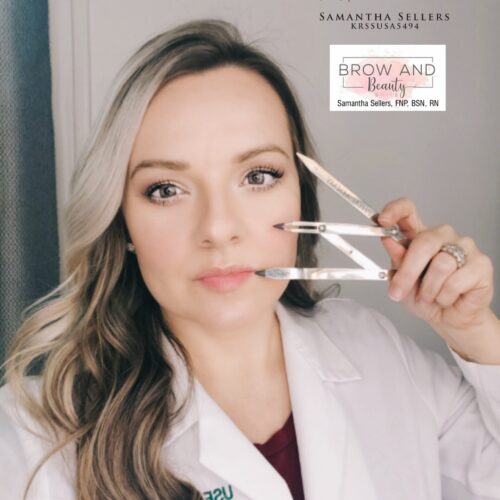 Samantha Sellers
ARNP-C, Microblading Artist
Samantha Sellers is a Family Nurse Practitioner who is passionate about helping others. She fell in love with the idea of waking up every day with perfect brows and helping women like you, reduce the frustration and preening in the mornings. It felt like a valuable and necessary contribution to her to be able to correctly microblade someone in a fast-growing and subpar regulated industry.
Samantha has over 10 years of nursing experience and advanced understanding of anatomy and physiology. She can help change your everyday life while enhancing your beautiful facial features and increase your overall confidence level.
She decided to train with the best academy in the world that sets the standard for every microblading procedure as a high quality medical grade procedure -Phibrows. Phibrows has a team of Medical Doctors and Scientists that look closely at the skin, blood and lymph system and many other factors.
This means you can proceed with confidence knowing that Samantha is highly qualified and extensively trained.
When you book a microblading session with her, you'll find a very approachable and positive person. She will help you achieve a subtle, yet dramatic result that you will love waking up to while saving you time, frustration and worry!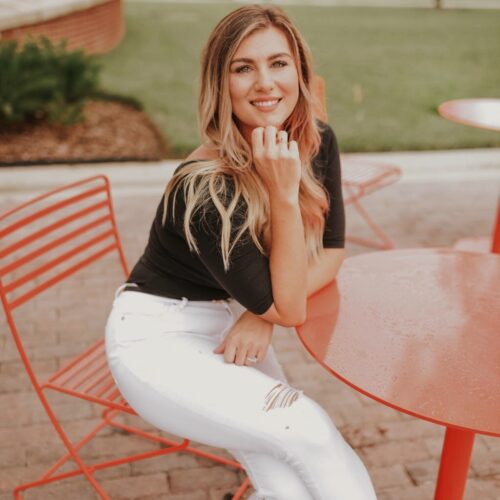 Kayla Parrish
Esthetician, Facial Specialist
Kayla Parrish began her passion for making people feel good about themselves and building inner confidence when she chose her career in occupational therapy in 2014. As time went on her true passion for skin care and making people feel more youthful and vibrant was always pulling at her. Over the past 6 years she has gotten great pleasure and satisfaction from her career in therapy, but she had always wanted to follow her dream of helping people in another way by becoming a licensed aesthetician. At the end of 2019 she decided to follow her passion and go back to school.
After years of trying thousands of products for her own personal use, she set out to take that another step further to discover what would give each one of her clients the best possible results. As she continues in her career path, she is going to exhaust all efforts to supply each client with the best and most up to date skin care on the market. Her goal is to master all services and become dedicated to building a loyal relationship with her clients.
By allowing your skin in her hands she understands the severity and responsibility she has as an aesthetician and will work diligently to help build inner confidence by achieving your skincare and wellness goals.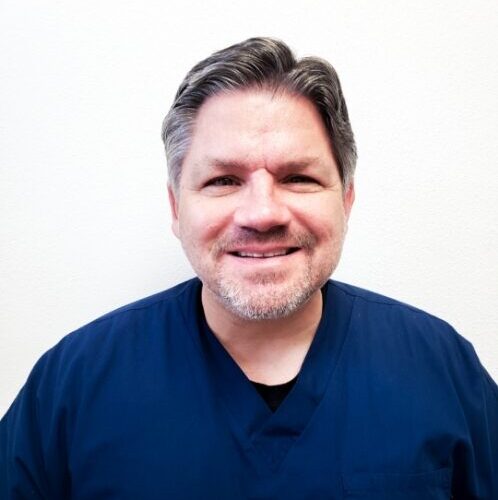 Jimmy Sellers
PA-C, Injector
Jimmy Sellers is one of those rare men that has the gift of a balanced, aesthetic eye and precision in technicality. Transitioning from Emergency Department procedures into Aesthetic treatments over the last 3 years has been both effortless and rewarding. Jimmy is a proud United States Airforce Veteran and began his career in Emergency Medicine as a Medic, serving in Special Forces, after high school. He then attended Georgia College of Medicine where he graduated Cum Laude in 2000 as a Physician Assistant, where he trained in multi-specialties including, Trauma and Emergency medicine. Jimmy has worked at numerous Emergency Departments in Georgia, Florida, and across the country. He is Past President of the Georgia Association of Physician Assistants and has served on the board thereafter. He has also been a clinical instructor for numerous PA students throughout his entire career from various colleges. Being good with a needle and blade comes naturally to him after 21 years as a Physician Assistant.
Over the last 3 years, Jimmy has attended over 180 hours of in person, live classes, and Advanced training in Aesthetics with world renowned Physicians and surgeons. He has also attended a live weekend class at a major medical University with cadavers in Aesthetic medicine for specialized Aesthetic training techniques.
Jimmy is known by everyone for his extreme attention to detail and precision in procedures. Using the Divine Ratio and Rule of 3's, he is able to bring out each client's unique facial features and beauty. He reserves a longer appointment than most MedSpas for Botox, Fillers, and Microneedling with PRP (platelet rich plasma) because he builds your consult and goals into each appointment. He understands each women's unique concerns and doesn't believe perfection should be rushed. When you book with him, book with confidence that you will be heard, understood, and given expert advice with no pressure.