Facial Services
A flawless complexion and healthy skin is attainable, despite aging, heredity factors, skin disorders and exposure to Florida sunshine, which all contribute to numerous skin imperfections. At Lakeland Aesthetics, we offer you advanced Medical Corrective skin care services to combat and neutralize common skin ailments.
Blending our advanced degrees with current evidence-based knowledge, we can treat acne, melasma and hyperpigmentation, dry skin, static or dynamic wrinkles, sagging skin, texture issues, and more. To maintain skin health and youthfulness, it is necessary to take care of it with a consistent skin care regimen. Depending on your specific skin needs, our corrective skin specialists will work with you to create a customized skin care program best suited to your specific skin. When creating a regimen, we consider your age, skin type, sun exposure, ethnicity, desires, and overall health. We specialize in clinical results.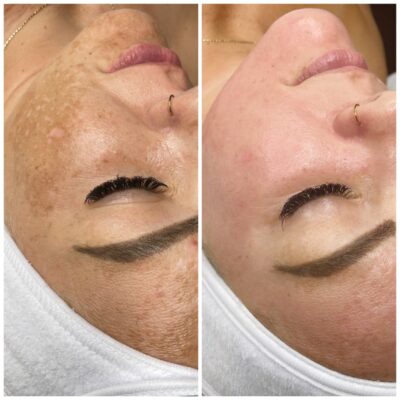 Our proven treatments can effectively address any of your skin concerns. Our skin rejuvenation treatments include a variety of chemical peels, skin tightening, acne clearing and rosacea reduction, microdermabrasion, hydra-dermabrasion, various light therapies, and more. Treatments are tailored to each individual and provided by our highly trained staff.
If you have concerns with your skin, it can be solved instead of covered up. 
Service Descriptions
Click on descriptions to expand for more information.