A randomized, controlled study showed patients receiving Health Care Provider guidance
lost 5x more weight than those in a self-directed program.
Weight Management with Semaglutide
LOSE THE WEIGHT. KEEP IT OFF.
Understanding that our bodies are all different, our team develops a tailored approach specific to each patient's genetic makeup, health concerns and lifestyle. We focus on losing the weight, the healthy weight, and we will show you how to keep it off.
Obesity is impacted by genetic, environmental and physiological factors that affect a patient's ability to achieve and sustain weight loss. Being overweight affects millions of adults in the United States and is designated as a chronic disease by the American Association of Clinical Endocrinology (AACE), the American Academy of Family Physicians (AAFP), the American Medical Association (AMA), The Obesity Society (TOS) and the World Obesity Federation (WOF).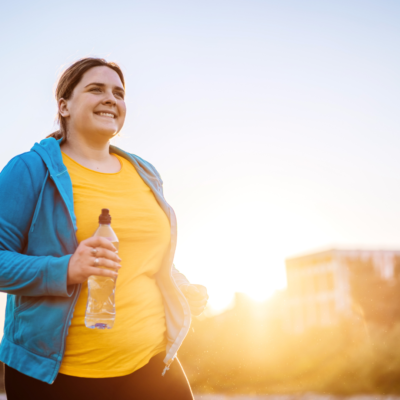 In the US, ~100 million adults live with obesity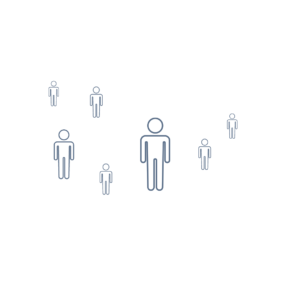 3x the number of adults with diabetes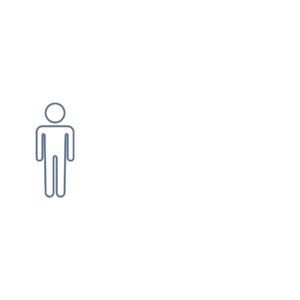 Obesity is associated with >60 comorbidities
Factors of Obesity
The main contributors to the overweight population can be classified as genetic, environmental and physiological factors.
Genetic
factors
Influence an individual's response to the external or environmental factors that can contribute to being overweight
Account for 40% to 70% of interindividual differences in BMI
Environmental
factors
Behaviors conducive to developing obesity can be influenced by societal and environmental factors, including cultural influences and socioeconomic status
Physiological
factors
Hormonal adaptation that occurs after weight loss may result in increased signals for energy intake, due to changes in appetite-regulating hormones
SEMAGLUTIDE
Help for individuals struggling to lose weight is finally here!
How to lose the weight and keep it off?
In simple terms, Semaglutide improves insulin resistance, allowing calories and fat to be burned, while improving energy.  Semaglutide is peptide that works by mimicking a hormone called glucagon-like peptide 1 (GLP-1), which targets an area of ​​the brain that regulates appetite and food intake. By controlling blood sugar spikes and lowering blood sugar, as well as reducing appetite and cravings energy levels are more consistent. Semaglutide is administered by a subcutaneous injection, commonly dosed once weekly.
What Are The Benefits For You?
Real Weight Loss results of up to 1-3 pounds per week
Powerful appetite suppressant
Improves Insulin resistance, Burns Fat and Boosts Energy
Safe & Effective Once Weekly Injection
FDA Approved for Weight Loss
Take the next steps for your health! Begin your weight loss journey today and let our staff of weight loss specialists help you reach YOUR weight loss Goals!
Book online or Call today to schedule an appointment for a healthier you!